Beauty and the 7 Beast (HK 2007)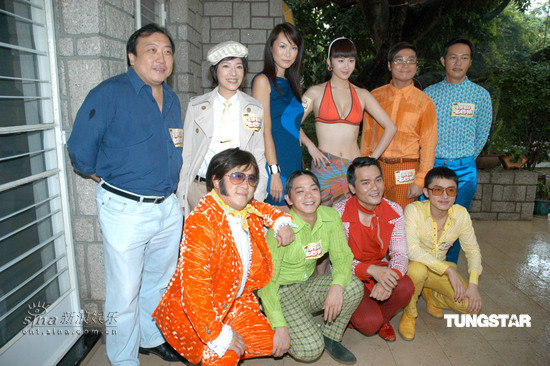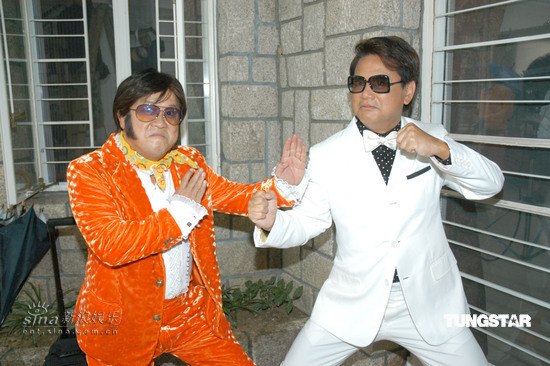 Upcoming comedy flick produced by Wong Jing. Directed by Chung Shu Kai. Starring Eric Tsang, Nat Chan, Lam Ka Tung, Meng Yao, Jo Koo, Chin Kar Lok and Candice Yu. In Malaysian cinemas on 22 September 2007.
Director : Chung Shu Kai
Cast : Eric Tsang, Meng Yao, Natalis Chan (Ah Nat), Jo Koo, Lam Ka Tung, Chin Ka Lok, Candice Yu.
Synopsis
Teddy (Eric Tsang), nicknamed "Heart-throb", was one of those guys who were never out of a romantic relationship, but always got rid of the responsibility that went with it. What he didn't know was that 22 years ago, he had a child with an ex-girlfriend and now the child has grown to become a beautiful woman named Pearl (Meng Yao).
Teddy was out of income but his secret admirer Wendy (Jo Koo) came up with a plan. She found five desperate single men who wants to learn the trick of getting women from Teddy. The five men are The Preacher (Chin Ka Lok), Tony (Cheung Siu Fai), Bruce (Wong Cho Lam), Broke-back (Lam Ka Tung) and Casanova (Lam Tsz Sin).The ploy worked nicely, until Pearl's arrival and Teddy's long-time rival, Rocky's (Ah Nat) bad intentions.
Will Teddy change his mind and attitude now? Will he teach the five men how to pick up girls? Will Pearl end up as a victim to the seven lustful men including her father and Rocky?